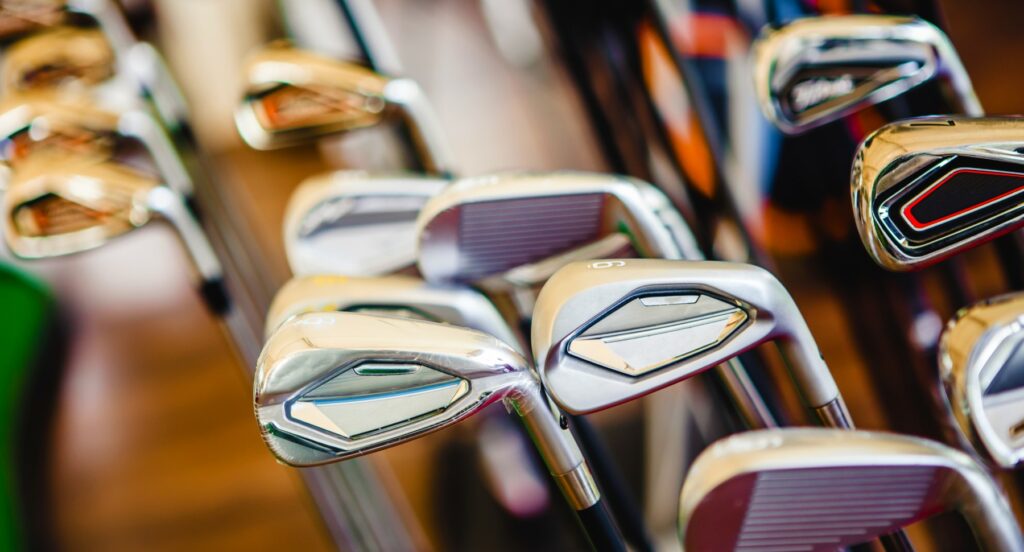 When it comes to major equipment changes, finding the right club can be the most important factor. If you can find golf clubs that work exceptionally well for your golfing style, you will likely see an immediate improvement in your game. Beginner golfers frequently don't give their clubs much thought, but regardless of your skill level, you can save with Golf Club deals, especially if you've been playing with your grandfather's old clubs that you found in the attic, or maybe you got some cheap clubs at a yard sale. If you ever want to be a serious golfer, you'll need to invest in your own clubs and choose ones that are right for you. This can be accomplished by adjusting the shaft length, head size, and a number of other variables. One of the decisions you'll have to make is whether to use graphite or steel, the two most common materials. Your choice will have a significant impact on your swing (or work with what you have already learned).
Steel Club Shafts
Steel is usually the less expensive option. Because of its cheaper price, many people consider it inferior to graphite. This is not the case, however. If you have a golfing style that works well with steel clubs, there's no reason to spend more money on graphite. Because steel is substantially more durable than graphite, you may anticipate steel clubs to last significantly longer. Steel is heavier than graphite, which some people dislike, while others prefer feeling the weight of the club when they swing it. Steel also has a far higher rigidity than graphite (which has a higher flexibility). This is primarily a question of personal taste, although your pre-developed swinging technique might disclose something you didn't know before. If you have a tendency to make quick swings, you should stick with firmer clubs. Steel provides this, but quick swings combined with heavy clubs can be dangerous, so keep a tight hold at all times.
Graphite Club Shafts
Graphite is another choice, which is known for being a lighter and more flexible material. This does not always imply that it is the better alternative; it all depends on the type of golfing you perform. If your strokes are a little slower than usual, a flexible graphite club would be the best choice. A club's flex can be categorized into four categories: Ladies, Regular, Senior, and Extra Stiff. Graphite clubs are rarely classified as Extra Stiff. If you feel like you need the extra stiffness, a steel club is probably the way to go. The best thing you can do is go to the club store and take a few test swings to see what feels the most like what you've used previously. Make sure it's something you'll be comfortable wearing for the duration of the game.
Today's Final Thoughts on Club Selection and Golf Deals
It's probable that the prospect of making these critical decisions about your future clubs has made you feel a little intimidated. This is understandable for a newbie, especially because each of the options has a lot to offer. If you absolutely want to be sure you make the greatest option, you can contact someone who has more expertise selecting clubs. A seasoned golfer or a member of the clubhouse staff could be this person. In either case, they will be able to give you excellent advise simply by watching you swing at the ball a few times. They'll be able to tell what you should do based on the pace of your swing and a few other factors. You try out all of the golf clubs available and buy the ones that feel the best on the course. Another thought is to take advantage of a PGA professional. Regardless, you may enjoy huge savings with the best Black Friday Golf Club Deals 2021 or amazing Holiday Sales on Sporting Goods!