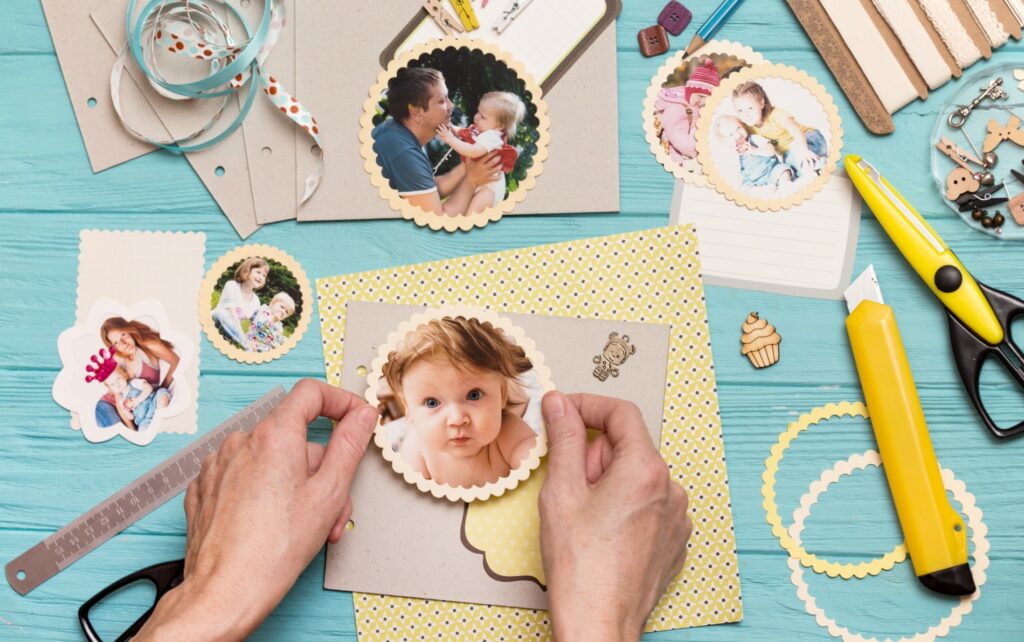 Scrapbooks Protect Your Memories
You don't have to spend a lot on this amazing hobby when you shop online and take advantage of Scrapbooking deals! A well-made scrapbook not only protects and preserves your images, but it also makes them more enjoyable to look at. A scrapbook with extra, interesting embellishments is significantly more appealing to most people than a plain photo album. Online craft stores like Michaels and Mister Art have a great selection of discounted supplies to get you started!
The Perfect Personalized Gift
Scrapbooks are a wonderful gift for a loved one on a special occasion because they are so personal. Weddings, graduations, milestone birthdays, anniversaries, and retirement celebrations are all excellent occasions to present a scrapbook as a gift. They demonstrate that you put a lot of thought and effort into your present and can serve as a great remembrance for the recipient.
Getting Creative
Did you realize you have a creative and artistic side? Everyone has it, although not everyone uses it. Scrapbooking allows you to show your creativity through the use of colors, themes, writing, cutting and pasting, and arranging. The best part is that it's all delightful and enjoyable! Discover some great creative scrap book ideas to get your juices flowing.
Perhaps you don't believe you're capable of doing any of those things well. What's more, guess what? You're completely wrong! Even the most un-artistic individual can duplicate a page layout they like from somewhere else. Plus, it's difficult not to be motivated when you've got some fantastic images and interesting scrapbooking supplies in front of you.
After a while, you'll start to add your own creative touches to your pages, and before you know it, you'll be generating fully original layouts that you can be proud of. You can enjoy deals on Paper Crafts and Scrapbooking when you shop online with Joann Fabric Cashback.
A Great Social Activity
Nothing will help you meet new people faster than sharing a common interest! This is a particularly enjoyable activity to share with friends. Scrapbooking clubs may be found in many places, where scrapbookers can come together to scrapbook, swap ideas, show each other photos, and speak for hours. Scrapbooking nights are also held at several craft stores for this very purpose.
These nights, or "crops", as they are known among scrapbookers, are an excellent way to get out of the house and socialize with others. If you really need some alone time, organize a weekend scrapping getaway with your club. It'll be two days of pure scrapbooking bliss!
Regardless of why you enjoy scrapbooking, be sure to save with scrapbook Cash Back and other Art Supplies discount codes!