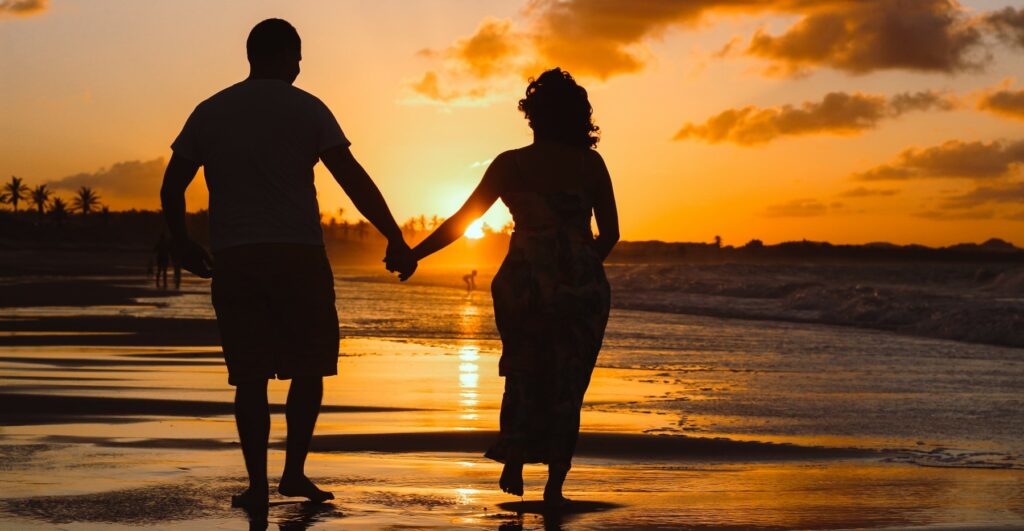 The New Year is right around the corner.  Are you ready to Get Healthy and Intimate? Maintaining a healthy body will always enhance your mental self-confidence as well as your willingness to have physical touch with your spouse. If one partner feels overweight, unattractive, or undesirable, a lack of physical touch could become very obvious
Improve your Lifestyle
I do NOT recommend crash diets that promise dramatic weight loss in a short period of time. Instead, think about making a lifestyle adjustment that includes becoming more active as a pair and eating healthier foods. Working to improve your healthy lifestyle can not only result in physical changes. It may also lead to new opportunities to spend time together with your spouse or significant other. Couples that participate in more activities together often have stronger emotional and physical bonds, thus it will truly address multiple aspects of your intimate life at once.
Diets that include a variety of fresh fruits, vegetables, lean meats and proteins, and whole grains can also improve bodily function. Limiting your intake of processed sugars and carbohydrates, as well as stimulants like caffeine, will help you maintain your body's balance. While a glass of wine or a social drink won't harm you, excessive alcohol usage will diminish your overall sex drive and have an impact on other elements of your relationship.
Remember that living a healthy lifestyle and raising your activity level does not require you to join a gym or jog every day. Couples can get in shape and strengthen their emotional bonds by participating in a variety of fun and relationship-building activities together.
Couples Activities for Health & Togetherness
Here are a few very simple ideas for enjoyable, moderate to high-intensity activities you may do with your significant other:
A couples bike ride  
A romantic walk at the beach, lake, or local park
Paddle boarding, kayaking or whitewater rafting together
Swim together
Camping and hiking together through the mountains
Roller skating or ice skating to your favorite music
Waterskiing or snow skiing escapes
Walking, jogging or running in a charity event as a team
Couples Yoga classes
Spending time together, in addition to getting healthy, can increase your health, relationship, and intimacy in the New Year!